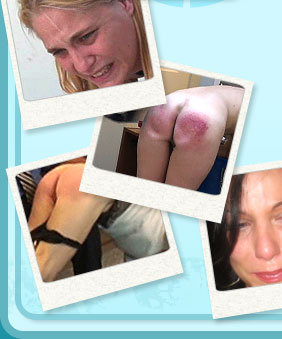 Your Search Returned
1085
Results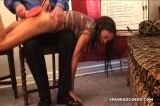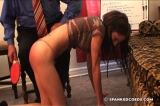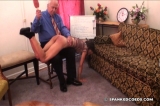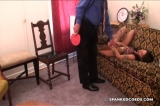 Daija: Chronic Couch Lounger
When the Headmaster finds Daija half-naked and lounging on the couch, she is given an OTK spanking with the ping-pong paddle.
Updated: Fri. Feb. 17, 2023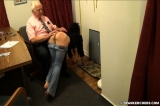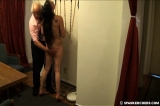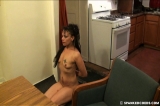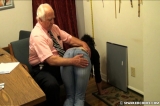 Nikki: Welcome to the Academy
New girl Nikki is welcomed to the Academy by the Headmaster. She is interviewed, measured, photographed and punished a number of times.
Updated: Wed. Feb. 15, 2023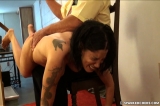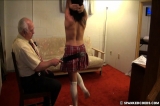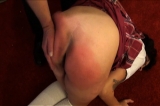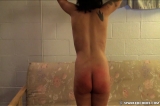 Bridget: Hard Strapping and Naked OTK
The Headmaster sends troublesome Bridget to the basement of the Academy for some intensive one-on-one counseling. He orders her to remove her top and uses a heavy leather strap on her bottom. She is then made to strip naked and go over his knee for a hard OTK hand-spanking on her already red and tender bottom.
Updated: Mon. Feb. 13, 2023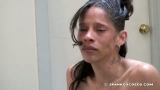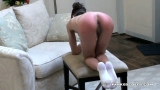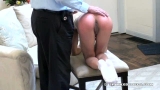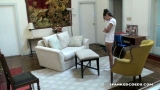 Daija Gets an Attitude-Adjustment
Daija has an attitude problem by yelling at her Headmaster and not accepting her spankings properly. He punishes her by making her kneel on the ottoman as he spanks her with 80 slaps to her bare bottom.
Updated: Fri. Feb. 10, 2023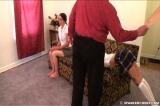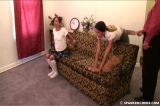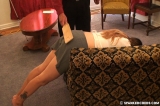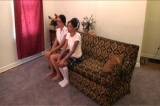 Daija & Amber: Punished Together - Wooden Paddle
Daija and Amber are punished together by the Headmaster with a heavy wooden paddle. Each girl takes her turn over first the back of the couch and then over the arm as the other girl watches.
Updated: Wed. Feb. 08, 2023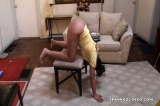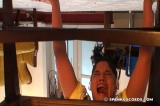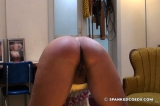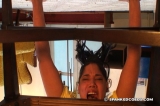 Jenna: Strapped for Fighting with her Girlfriend
When the Headmaster learns that Jenna continues to have violent physical fights with her girlfriend, he steps in with the strap of reason to help curtail the increasing violence in the two girl's relationship.
Updated: Mon. Feb. 06, 2023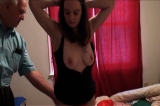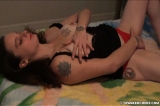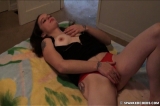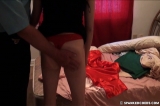 Clarice: Spanking and Masturbation
Clarice is given and before bed lecture and spanking by the Headmaster. Afterward, she follows it up with some light masturbation.
Updated: Fri. Feb. 03, 2023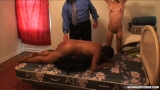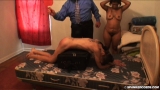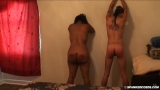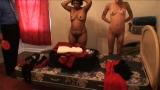 Daija & Lynn: Not Picking up the Bedroom
Daija and Lynn are punished together with the ping pong paddle for failing to pick up the bedroom as ordered.
Updated: Wed. Feb. 01, 2023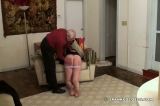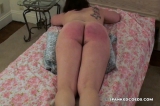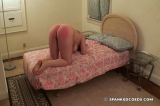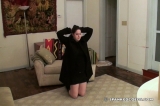 Becca: Busted for Buying Beer
After the Headmaster finds three of the girls drinking beer, he quickly learns it was wide-eyed Becca that purchased it for them. When she arrives home, dressed in basic black, he wastes no time in helping to correct her behavior. His careful correction begins with a hard hand spanking and finishes with a heavy leather strap. She is left sobbing and well corrected.
Updated: Mon. Jan. 30, 2023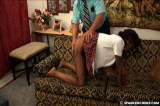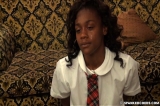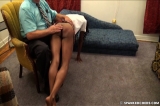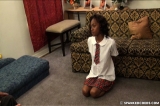 April: Welcome to the Academy
New girl April is welcomed to the Academy with an interview and two painful hand-spankings that quickly reduce the new girl to tears.
Updated: Fri. Jan. 27, 2023
© Alpine Entertainment Group Inc. 2009