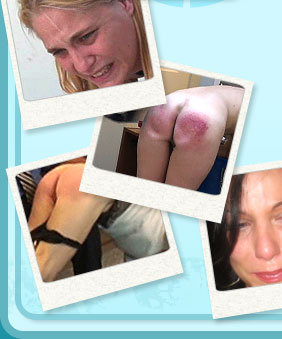 Your Search Returned
1085
Results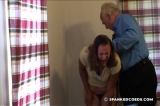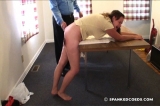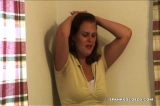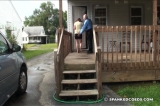 Maria: Paddled for Badmouthing Another Coed
When the Headmaster learns that Maria has been speaking ill of another coed, he drags her into the house, makes her expose her bottom, bends her over the table and paddles her hard.
Updated: Fri. Oct. 23, 2020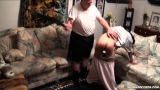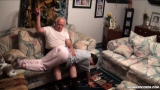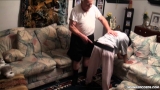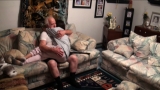 Daija: Trouble Sleeping
When the Headmaster finds a troubled Daija, awake in the middle of the night and sobbing on the couch, he tenderly beats her with a leather strap, with love.
Updated: Wed. Oct. 21, 2020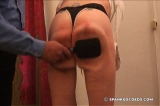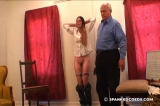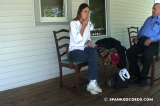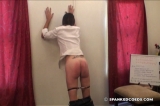 Amanda: Caught Smoking and Paddled
The Headmaster catches Amanda sitting out on the porch smoking. He sits with her as she finishes, explaining how she will be punished for her actions. He takes Amanda into the house and paddles her with a hairbrush until she is in tears.
Updated: Mon. Oct. 19, 2020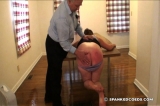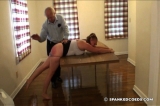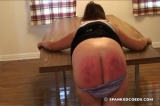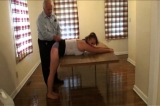 Maria: The Spanking Table
The Headmasters punishes Maria for not studying. He has her bend over the edge of the spanking table and gives her a hard hand spanking on her bare bottom.
Updated: Fri. Oct. 16, 2020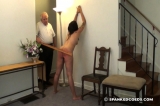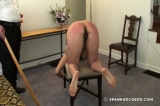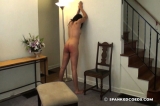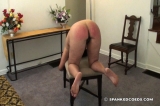 Jenna: Preemptive Spanking for Running Away
Troublesome young Jenna has already run away from the institute twice. In an effort to curtail such activities in the future, the Headmaster gives her a painful punishment with the yardstick of doom.
Updated: Wed. Oct. 14, 2020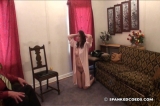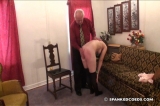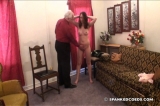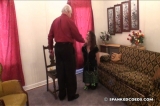 Amanda: Instruction and a Spanking
Shy new girl Amanda receives instruction, inspection and gentle correction from the Headmaster.
Updated: Mon. Oct. 12, 2020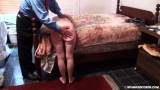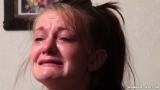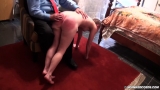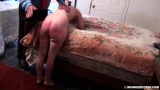 Danielle: OTK Joy
Danielle is on the receiving end of a whole lotta OTK joy at the tender hands of Headmaster Ken.
Updated: Fri. Oct. 09, 2020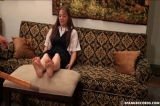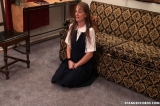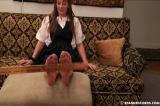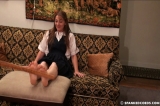 Angelina: Foot Punishment
When the Headmaster learns that new girl Angelina has been out dancing inappropriately at bars, he decides to discipline her with a heavy yardstick to the bottom of her her feet. She wont be dancing anytime soon!
Updated: Wed. Oct. 07, 2020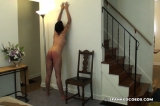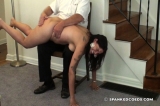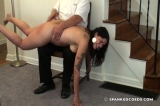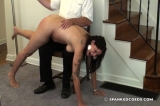 Jenna: Naked OTK Hand Spanking
For continuing to run off without permission, the Headmaster gives Jenna a long naked OTK hand spanking.
Updated: Mon. Oct. 05, 2020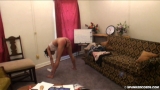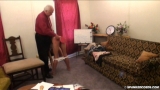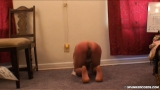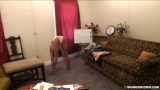 Daija: Don't Get Sassy, Girl! (Part 2)
Daija's sassy mouth lands her in hot water with the Headmaster. In part 2, Daija is ordered to bend over and grab her ankles for a painful spanking with the ping pong paddle.
Updated: Fri. Oct. 02, 2020
© Alpine Entertainment Group Inc. 2009