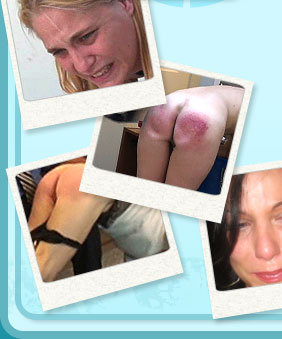 Your Search Returned
1085
Results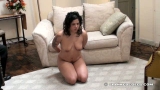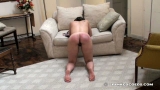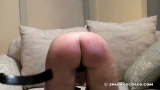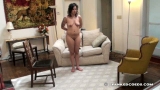 Jenna Spanked for Bad Grades
Jenna had to tell her Headmaster that she received a "B" on a test in Biology. She is only allowed to get "A's" and is spanked for anything less. She is made to strip naked and bend over. She is made to hold her position for 5 minutes as her Headmaster uses the Punishment Strap on her. He administers 127 hard strokes as she cries and screams.
Updated: Mon. Nov. 23, 2020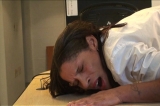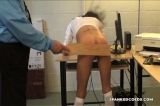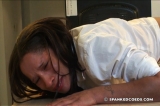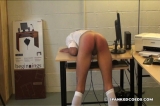 Daija: Bent over the Desk and Paddled Hard
Daija is made to remove her skirt and panties. She is then bent over the Headmaster's desk, her back arched. The Headmaster paddles her with a heavy wooden paddle until she is sobbing and begging for him to stop.
Updated: Fri. Nov. 20, 2020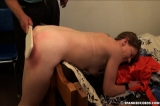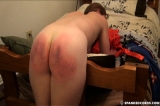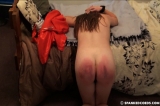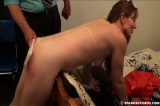 Angelina: Messy Bedroom Paddling
The Headmaster discovers Angelina's bedroom to be an unacceptable mess. He calls her in, orders her to strip, then bends her over the foot of the bed and paddles her.
Updated: Wed. Nov. 18, 2020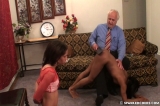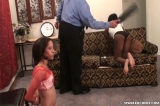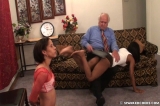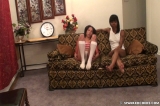 Brooke: Paddled for Smoking
The Headmaster finds cigarettes in the bathroom, he instantly knows that Brooke is still smoking despite his best efforts to curb her unhealthy habit. An angry Headmaster gives a quivering naked Brooke a hard punishment with a wooden paddle.
Updated: Mon. Nov. 16, 2020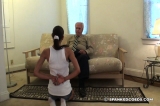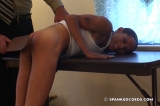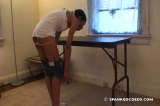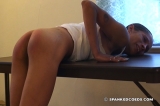 Daija: Paddled for Failing to Help Prepare Dinner
The Headmaster had instructed Daija to assist in the preparation of dinner. Daija decided it would be more fun to frolic with the other girls instead. She is rewarded with being paddled to tears by the Headmaster.
Updated: Fri. Nov. 13, 2020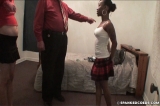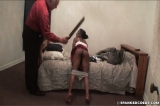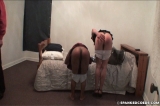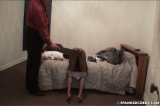 Brooke and Daija: Paddled Together in the Bedroom
When the Headmaster catches Brooke in a lie he wastes no time bending her over the bed and paddling her bare bottom. Smart mouthed Daija finds herself in the same position moments later.
Updated: Wed. Nov. 11, 2020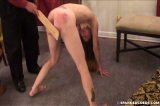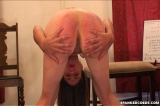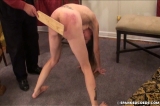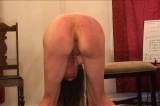 Amber: Bend Over and Grab Your Ankles
A fully nude Amber is put in a very exposed and compromising position and paddled hard by the Headmaster.
Updated: Mon. Nov. 09, 2020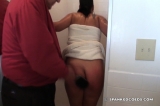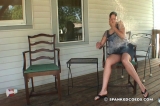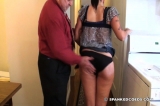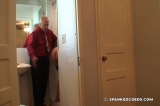 Jenna: Water Wake Up
The Headmaster arrives at the Academy and finds troublesome young Jenna asleep/passed out in a chair on the porch. He wakes her with several large cups up ice cold water. The Headmaster drags Jenna into and through the house, stopping frequently to deliver hard hand spankings along the way. He throws her into the shower and blasts her with more cold water. He leaves her to shower for only a moment before returning to punish her further with a hair brush.
Updated: Fri. Nov. 06, 2020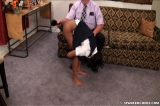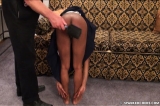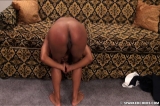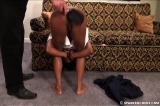 Brooke: Murgha Hairbrush
Brooke's troubling attitude earns her a long hard very uncomfortable Murgha punishment from the Headmaster.
Updated: Wed. Nov. 04, 2020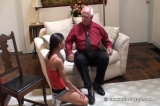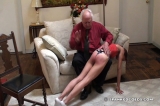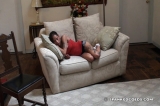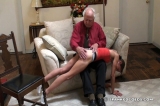 Daiji Spanked OTK for Dress Code Violations
The Headmaster catches Daiji napping on the couch in very little clothing. He delivers a long hard over the knee hand spanking to help remind her about her to dress more appropriately in the future.
Updated: Mon. Nov. 02, 2020
© Alpine Entertainment Group Inc. 2009