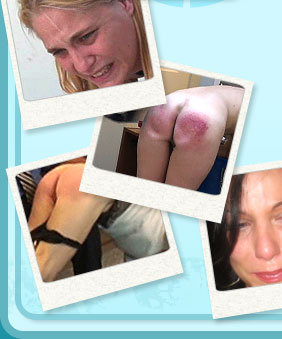 Your Search Returned
1085
Results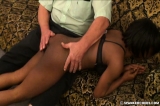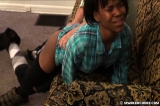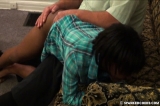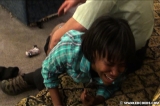 Brooke: OTK Struggle (Part 1)
The Headmaster returns home with troublesome Brooke. She is given a long hard OTK hand spanking, while being made to undress as the punishment progresses. A short ways into the punishment she begins to fight and struggle against the Headmaster.
Updated: Mon. Jan. 02, 2023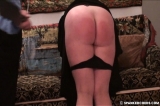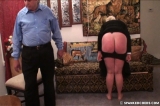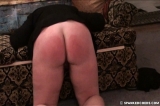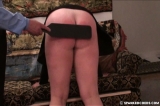 Jade: Time to Quit Smoking
The Headmaster helps Jade with her smoking problem. He is not offer a nicotine patch. The Headmaster's quit smoking plan begins and ends with a painful wooden paddle. His success rate is high.
Updated: Fri. Dec. 30, 2022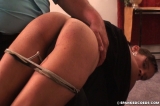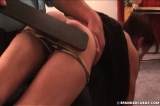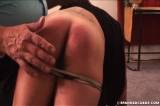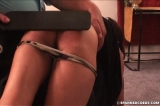 Daija: Up Close OTK
The Headmaster gives Daija an OTK paddling with a tightly focused butt cam capturing the action.
Updated: Wed. Dec. 28, 2022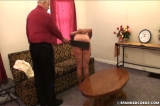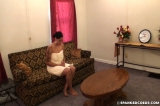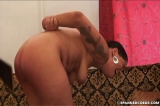 Jenna: Pay Attention
The Headmaster works hard to help towel wrapped Jenna focus on the matters at hand. She receives heart-felt instruction with a large wooden paddle.
Updated: Mon. Dec. 26, 2022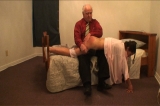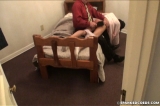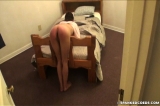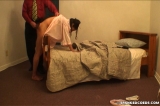 Daija: Rise and Shine
The Headmaster wakes sleepy Daija from bed. Today is her punishment day and he wants to start it off right. Daija receives a long OTK spanking with the hairbrush followed by some good hard swats with the heavy wooden paddle. By the end, she is nice and awake.
Updated: Fri. Dec. 23, 2022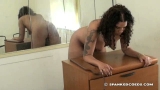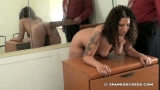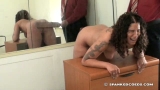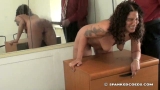 Jenna Spanked for Drinking
Jenna came in late, 3:00 a.m., drunk! This time, instead of the Attitude Behavior-Adjustment Strap or the Discipline Paddle, Jenna received the Punishment Paddle--a very heavy and thick paddle that really hurts! 100 strokes later and Jenna knows that she had better start controlling her nights-out!
Updated: Wed. Dec. 21, 2022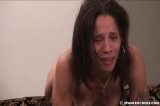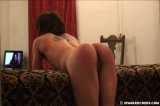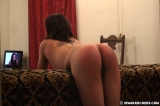 Daija: Bent Over the Back of the Couch and Paddled to Tears
With cameras covering her bare bottom and teary eyed face, young Daija is place naked over the back of the couch and paddled hard by an Angry Headmaster.
Updated: Mon. Dec. 19, 2022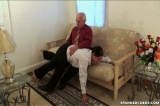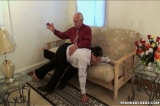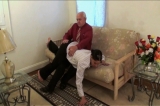 Jenna: OTK Hand Spanking
The Headmaster takes Jenna over his knee for an OTK hand spanking in a heroic effort to correct her dreadful fashion sense. This is not Annie Hall after all.
Updated: Fri. Dec. 16, 2022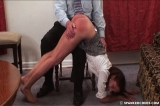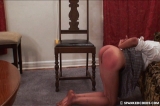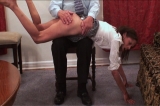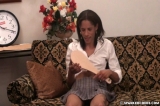 Daija: Long Bare Bottom OTK Hand Spanking
Daija goes over the Headmaster's knee for a long hard OTK hand spanking.
Updated: Wed. Dec. 14, 2022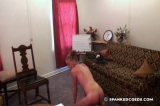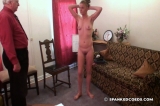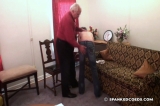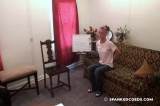 Stephanie: Introduction to the Academy
New girl Stephanie is welcomed into the Academy by the Headmaster. He explains explains the rules to her. She then receives hard hand spankings in a number of different positions, beginning over her jeans, and finishing with her completely naked.
Updated: Mon. Dec. 12, 2022
© Alpine Entertainment Group Inc. 2009