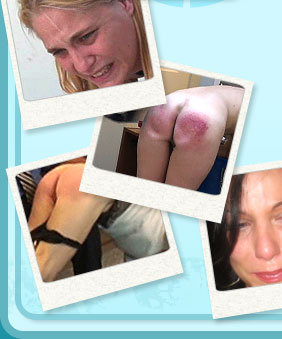 Your Search Returned
1085
Results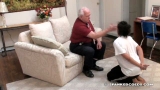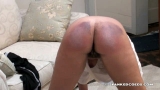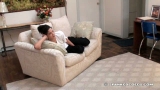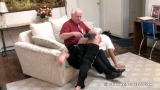 Jenna Spanked for Lounging Around
Jenna was caught by her Headmaster lounging around the Academy rather than getting dressed in her uniform and getting the work done that he assigned her to do. The result was a long punishment session, starting with 2 face-slaps! Then it was OTK for 20 hand-slaps, followed by 90 strokes of the hairbrush. Then she was made to kneel on the floor to receive 40 more strokes of the hairbrush. Standing and bending over with her hands on the floor, she received 64 more. Finally, she was back over his knee for 70 hard slaps with his hand. 284-STROKE SPANKING!
Updated: Fri. Dec. 18, 2020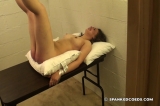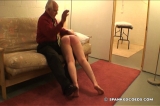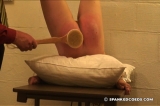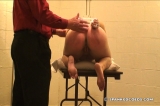 Amanda: Bondage, Straps and Paddles
The Headmaster decides that troublesome Amanda needs special attention. Naked, Amanda is taken down to the basement for an extended punishment. After a long hand spanking, she is put on a table and bound with plastic wrap. She is then punished with a leather strap, wooden paddles and a heavy wooden brush. Much screaming and crying ensues.
Updated: Wed. Dec. 16, 2020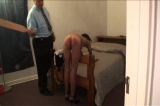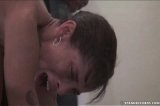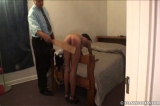 Daija: High Heels, No Words and a Paddle
Daiaja waits in her bedroom, naked but for high heels, bent over the foot of the bed. The Headmaster, carrying a paddle, enters and without a word gets busy. A very painful punishment.
Updated: Mon. Dec. 14, 2020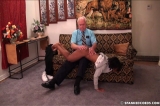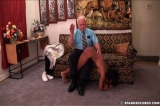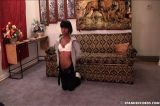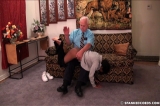 Brooke: Welcome Back
After being kicked out of the Academy by the Headmaster for her continued poor attitude, Brooke returns, desperate to be readmitted to the Academy. The Headmaster welcomes her back with a long hard OTK hand-spanking on her bare bottom.
Updated: Fri. Dec. 11, 2020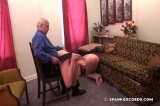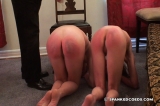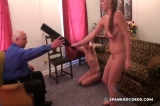 Desire & Stephanie: Paddled Together
The new girls, Stephanie and Desire, are brought in naked. They both receive hard paddlings, both OTK and on all fours. Both girls are then dressed in their Academy uniforms.
Updated: Wed. Dec. 09, 2020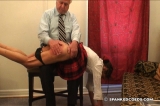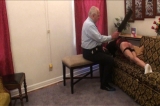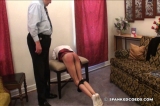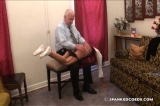 Daija: Caught Napping and Paddled
The Headmaster finds Daija napping on the couch yet again. He wakes her with several hard slaps to her bottom. She then receives a long hard punishment with a heavy wooden paddle that leaves her sobbing. The Headmaster finishes Daija's punishment with an OTK hand-spanking.
Updated: Mon. Dec. 07, 2020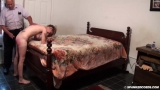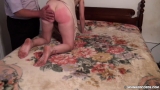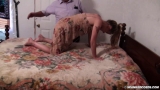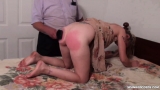 Kendra: Late for Work
Kendra is, yet again, late for work. She is invited to attend Headmaster Ken's advanced seminar on effective time management.
Updated: Fri. Dec. 04, 2020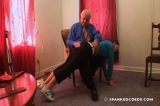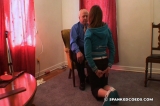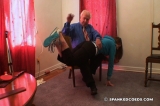 Amanda: OTK Hand Spanking
Pretty new girl Amanda is late to be picked up by the Headmaster. She receives an OTK hand spanking and gentle instruction on her role in the Academy.
Updated: Wed. Dec. 02, 2020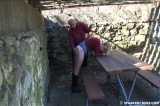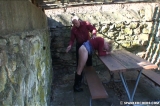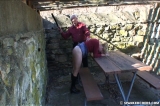 Zara: The Great Outdoors
Troublesome young Zara is spanked and strapped outdoors by the Headmaster.
Updated: Mon. Nov. 30, 2020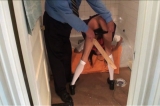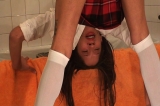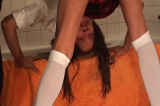 Daija: Paddled for not Cleaning up.
Daija was instructed by the Headmaster to clean up after the construction workers finished their days work on the remodel of the Academy. She failed in this simple task. The Headmaster returns her to the scene of the crime, bends her over very far and paddles her exposed bare bottom with the large wooden paddle.
Updated: Fri. Nov. 27, 2020
© Alpine Entertainment Group Inc. 2009