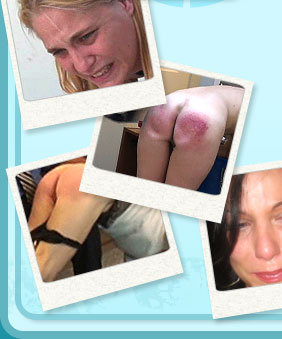 Your Search Returned
1085
Results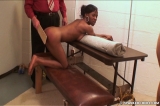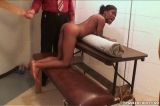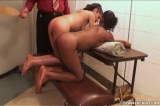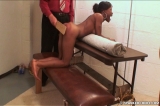 Daija & Brooke: The Punishment Room
Daija and Brooke, already naked and with red bottoms, are sent to the punishment room. The Headmaster orders both girls onto hands and elbows and paddles them hard.
Updated: Fri. May. 27, 2022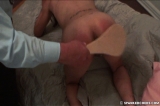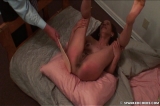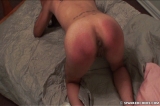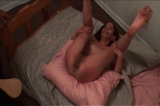 Daija: Legs Up Paddling
A naked Daija is put in a very exposed legs up position and paddled hard by Headmaster Ken.
Updated: Wed. May. 25, 2022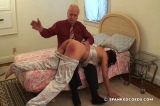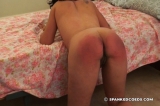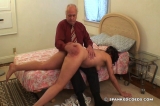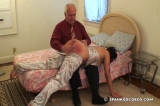 Jenna: PJ's Spanking
Jenna, ready for bed in her PJ's, is given a long OTK hand spanking on her already bruised bare bottom by the Headmaster.
Updated: Mon. May. 23, 2022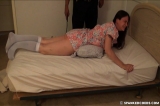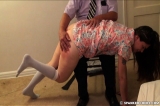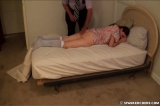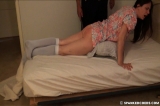 Amber: Rise and Shine
The Headmaster welcomes a sleepy Amber to the new day with a hard strapping and some helpful OTK.
Updated: Fri. May. 20, 2022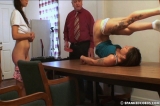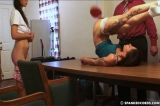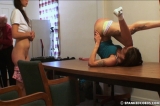 Daija: Ping Pong Paddle Workout
Daija insists on blasting music when she does her stretching exercises and the Headmaster has had enough. He orders her to hold her very awkward stretching position as he spanks her with a ping pong paddle.
Updated: Wed. May. 18, 2022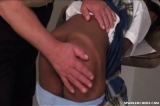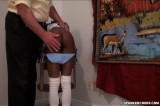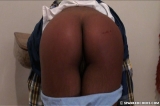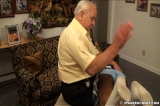 Brooke: Skipping Detention
Brooke is given a hard bare bottomed OTK hand spanking by the Headmaster for skipping detention. She is then sent upstairs to the time-out desk where she is bent over the desk chair and spanked further. In the end, a valuable lesson is learned.
Updated: Mon. May. 16, 2022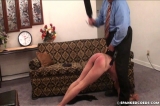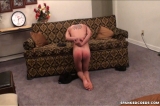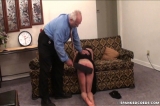 Daija: Party Pooper
Daija is supposed to be on her best behavior during an Academy lunch. Instead she is her sassy and sarcastic self. Back at the Academy the Headmaster applies corrective discipline with a large wooden paddle. A very hard painful punishment.
Updated: Fri. May. 13, 2022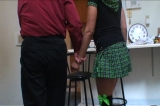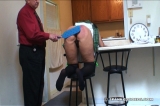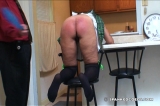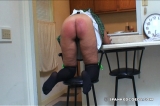 Jenna: Skipping School
Jenna not only skips school, but then goes to elaborate means to deceive the Headmaster about it. But he knows the truth and allows her to dig herself a deep hole before revealing what he knows. For her efforts, she is put on her knees on a bar stool, still in her school outfit, and paddled with the painful nylon paddle.
Updated: Wed. May. 11, 2022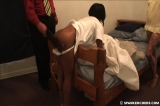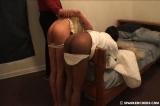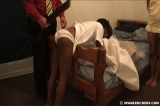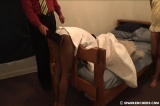 Brooke & Daija: Bedroom Paddling
The Headmaster find the girl's bedroom a right mess. He bends each of them over the foot of the bed and paddles them hard, first over panties and then on bare skin.
Updated: Mon. May. 09, 2022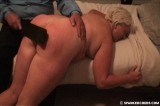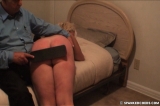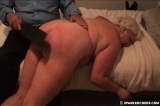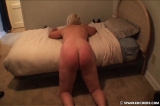 Jade: Bedtime Spanking
Jade is given a before bed punishment. She is order to strip naked by the Headmaster and then goes over his knee for an OTK paddling.
Updated: Fri. May. 06, 2022
© Alpine Entertainment Group Inc. 2009