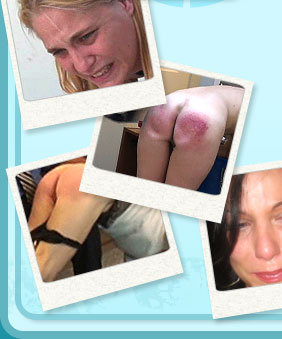 Your Search Returned
1085
Results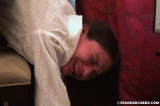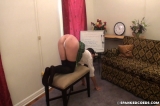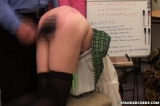 Amber: Haibrush on the Ottoman
Amber, in her best school girl uniform, is made to kneel on the ottoman in an exposed and humiliating position. The Headmasters gives her a very painful hairbrush spanking. She is left well marked and sobbing.
Updated: Mon. Oct. 18, 2021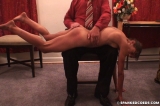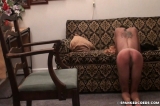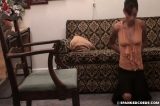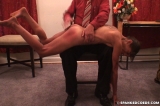 Daija: The Five Minute Spanking
The Headmaster lectures Daija about her repeated failings to do even the simplest office work. He follows this up with a five minute hard OTK hand-spanking briskly delivered to a fully nude Daija.
Updated: Fri. Oct. 15, 2021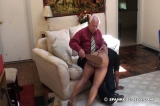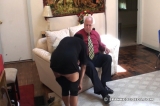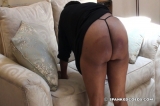 Lynn: Late for Appointment
When Lynn keeps the Headmaster waiting for her scheduled appointment, he punishes her with a wooden paddle, OTK.
Updated: Wed. Oct. 13, 2021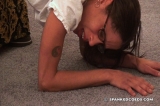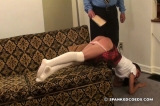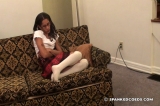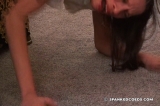 Daija: Tattletale Paddling
The Headmaster bends Daija over the arm of the couch, her elbows on the floor, bares her bottom, and paddles her for being a tattletale.
Updated: Mon. Oct. 11, 2021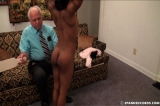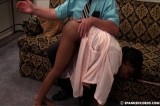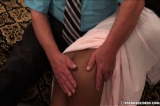 Brooke: Ready for Bed
Brooke, dressed for bed in her long nightgown, is given an extended before-bed punishment by the Headmaster that includes hand and paddle.
Updated: Fri. Oct. 08, 2021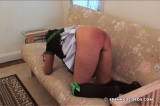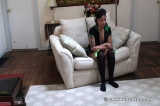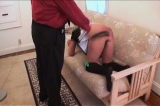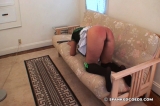 Jenna: Strapped on all Fours
Jenna spends the evening drinking and partying, rather than studying as she should have been. To help motivate and arrest her declining grades, the Headmaster orders Jenna to return to her bedroom and prepare herself for a strapping/tawsing. Jenna, in her school girl outfit, hurries to the the bedroom, exposes her bottom, positions herself on all fours and awaits her punishment.
Updated: Wed. Oct. 06, 2021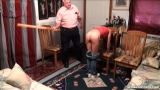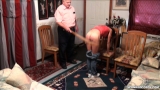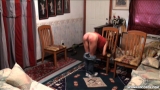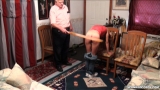 Daija: Yardstick Beatdown
The Headmaster's crusade against the tobacco industry continues as the all powerful 'Yardstick of Discipline Doom and Despair' says hello to Daija's youthfully toned bare bottom.
Updated: Mon. Oct. 04, 2021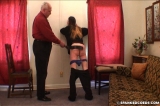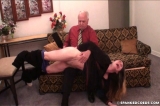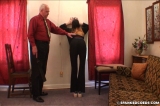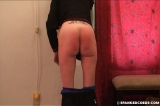 Amber: Paddle and Strap
Amber receives a long painful punishment from the Headmaster, that starts with a heavy leather strap over her clothes, and finishes with a wooden paddle on her bare bottom.
Updated: Fri. Oct. 01, 2021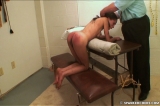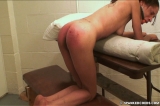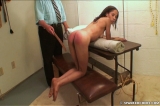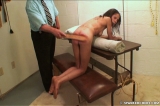 Daija: Dungeon Beat Down
After repeatedly failing to correctly hold position during punishment, Daija is sent to the 'punishment room' for more intensive discipline. The Headmaster orders her to strip and then to kneel on-all-fours. After hard punishment with a leather strap, her cries become so annoying to the Headmaster that he is forced to gag her. The strapping then continues with muffled sobs and screams.
Updated: Wed. Sep. 29, 2021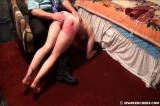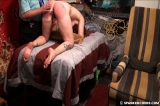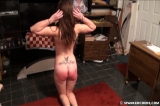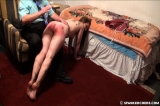 Tabitha: Indoctrination (Part 2)
Tabitha's introduction to the Academy continues as she is weighed, measured and spanked profusely.
Updated: Mon. Sep. 27, 2021
© Alpine Entertainment Group Inc. 2009