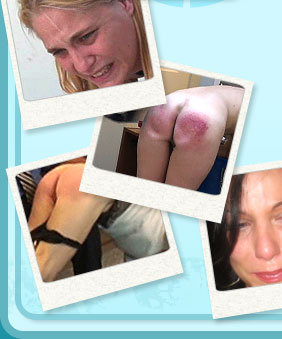 Your Search Returned
1085
Results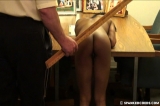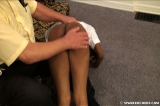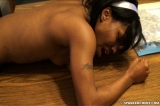 Brooke: The Runaway Returns
Brooke comes crawling back to the Academy after having gone missing without a word. The Headmaster is willing to accept her back into the house, but there is a price to pay. A long hard punishment with hand and the infamous 'Ruler of Doom'.
Updated: Wed. May. 05, 2021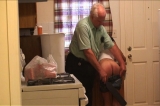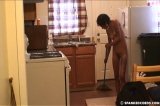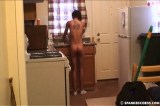 Daija: Someone's in the Kitchen with Daija
Daija studies Home Economics 101 with the Headmaster and his big wooden paddle.
Updated: Mon. May. 03, 2021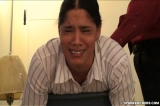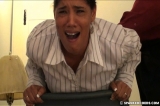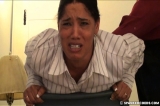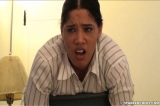 Jenna: Faces
Jenna receives an intimate bare bottom strapping with the camera held tight on her face.
Updated: Fri. Apr. 30, 2021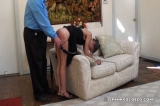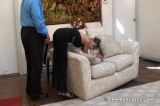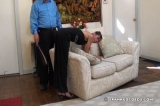 Daija: Meeting the Strap
Day dreaming Daija is introduced to the Headmaster's new heavy strap. She is bent over the arm of the couch and strapped, first over her dress, then on her bare bottom. She is left in tears.
Updated: Wed. Apr. 28, 2021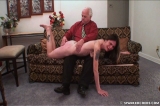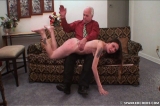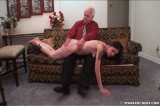 Amber: Naked OTK
Poor troublesome Amber, naked, already battered and bruised, is given a wordless OTK hand-spanking by the Headmaster.
Updated: Mon. Apr. 26, 2021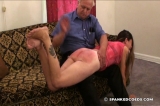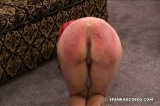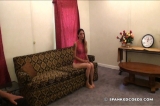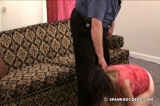 Amber: Spanked for Tardiness
Amber is late again, and it throws off the Headmaster's very busy day. She is given a bare bottom OTK hand-spanking.
Updated: Fri. Apr. 23, 2021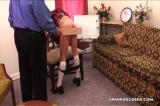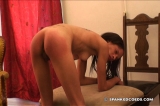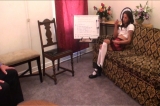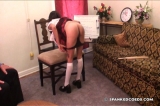 Daija: Bare Bottom Paddling
Daija, in her school girl uniform, is bent over a bench, skirt up and panties down, and paddled on her bottom for a variety of offenses she has accumulated over the past week. When she fails to properly hold her position, the Headmaster takes her over his knee for a quick hard OTK hand-spanking before resuming with the wooden paddle.
Updated: Wed. Apr. 21, 2021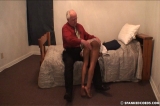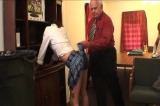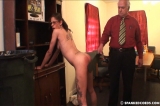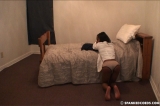 Brooke & Daija: Paddled Together
Daija is supposed to be cleaning up the porch. Instead, she is smoking and cursing the Headmaster under her breath. Brooke is standing in the doorway wearing only panties and a shirt. The Headmaster takes both girls inside and paddles them together. Brooke is sent to her bedroom for an additional OTK Hand-spanking.
Updated: Mon. Apr. 19, 2021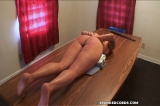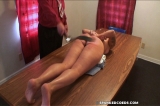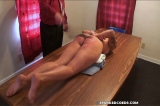 Jenna: Table Strapping
The Headmaster lays naked Jenna out on the conference table and straps her bottom.
Updated: Fri. Apr. 16, 2021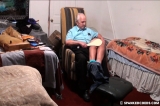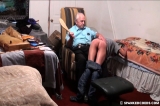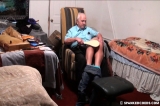 Daija: Talking Back in Public
Daija learns not to talk back to the Headmaster in public.
Updated: Wed. Apr. 14, 2021
© Alpine Entertainment Group Inc. 2009