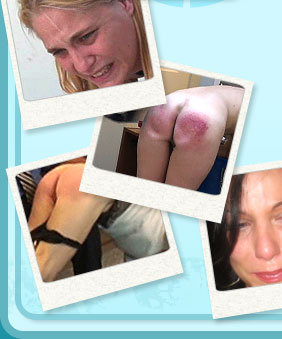 Your Search Returned
1085
Results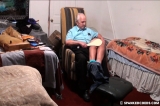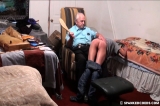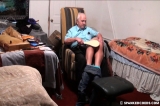 Daija: Talking Back in Public
Daija learns not to talk back to the Headmaster in public.
Updated: Wed. Apr. 14, 2021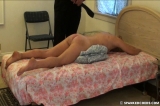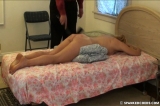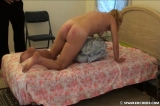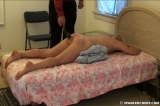 Zara: Bed Strapping
Zara is laid out naked on the bed and strapped by the Headmaster with his belt.
Updated: Mon. Apr. 12, 2021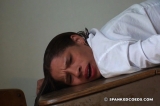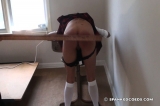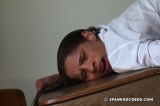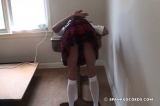 Daija gets the Ruler
The Headmaster bends Daija over her desk and spanks her with 'The Giant Ruler of Doom' for failing to study when she is supposed to.
Updated: Fri. Apr. 09, 2021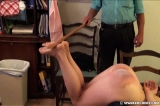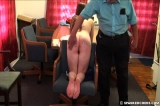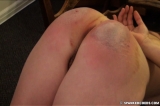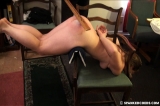 Angelina: Smoking is Bad
The Headmaster councils Angelina on the adverse health impacts of smoking. He uses an elaborate chair position and a large wooden yardstick as a metaphor for the negative affects on the body that smoking can have.
Updated: Wed. Apr. 07, 2021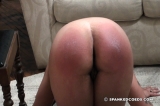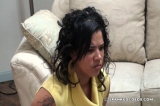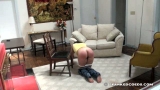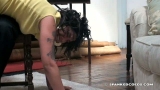 Jenna's Hairbrush Spanking for Wearing Jeans to the Academy
Jenna knows that she is to dress well, especially when reporting to the Academy. Jeans are simply not allowed, and yet there she wears jeans anyway. After a 2.5-minute spanking with the hairbrush, giving her bare bottom 80 cracks with the hairbrush and hand-spanked with 31 slaps, she begins to learn that she had better start dressing appropriately.
Updated: Mon. Apr. 05, 2021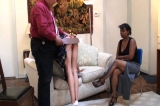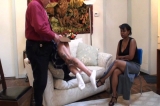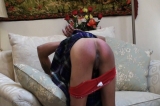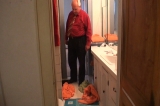 Daija: Messy Bathroom Paddling
When the Headmaster finds the girl's bathroom to be a terrible mess, he interrupts Lynn and Daija's gossiping time to give Daija a hard OTK paddling while Lynn watches.
Updated: Fri. Apr. 02, 2021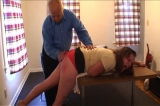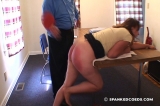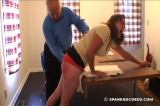 Maria: Learning to Study
In a long private tutoring session, the Headmaster uses painful negative reinforcement to help Maria learn to read and write correctly. A long session that leaves Maria tearfully eager to learn more.
Updated: Wed. Mar. 31, 2021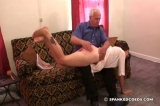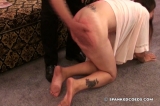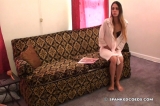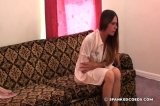 Amber: Lecture and Before Bed Spanking
Amber has recently been kicked out of her home. As she moves into the Academy full time, the Headmaster gives her a more detailed introduction to life at the Academy. He finish with a hard before bed OTK hand-spanking that leaves young Amber sobbing.
Updated: Mon. Mar. 29, 2021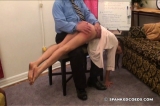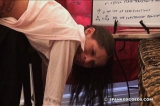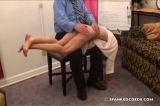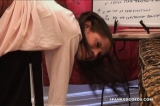 Daija: Painful Doodles
When the Headmaster finds Daija lounging on the couch in just her nightshirt, doodling on the dry erase board. He waste no time in spanking her bare bottom hard and sending her to bed.
Updated: Fri. Mar. 26, 2021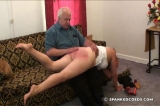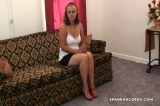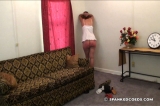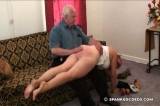 Maria: Assertiveness Training
The Headmaster has a serious sit down conversation with Maria about her struggles with school and earning her GED. TO help reinforce and drive home his point, her punctuates his instructive lecture with a hard OTK hand spanking on Maria's bare bottom.
Updated: Wed. Mar. 24, 2021
© Alpine Entertainment Group Inc. 2009