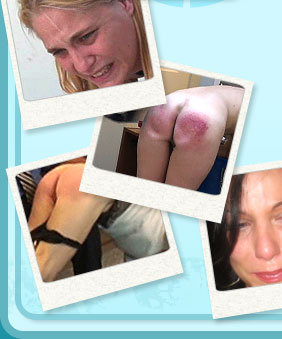 Your Search Returned
1085
Results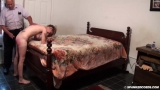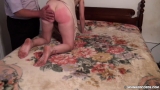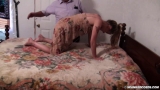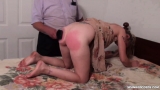 Kendra: Late for Work
Kendra is, yet again, late for work. She is invited to attend Headmaster Ken's advanced seminar on effective time management.
Updated: Fri. Dec. 04, 2020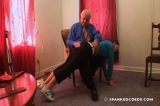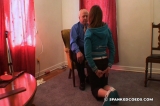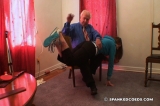 Amanda: OTK Hand Spanking
Pretty new girl Amanda is late to be picked up by the Headmaster. She receives an OTK hand spanking and gentle instruction on her role in the Academy.
Updated: Wed. Dec. 02, 2020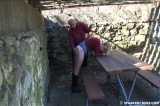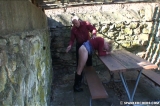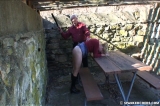 Zara: The Great Outdoors
Troublesome young Zara is spanked and strapped outdoors by the Headmaster.
Updated: Mon. Nov. 30, 2020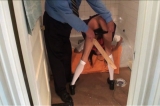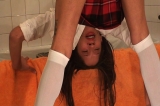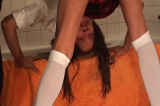 Daija: Paddled for not Cleaning up.
Daija was instructed by the Headmaster to clean up after the construction workers finished their days work on the remodel of the Academy. She failed in this simple task. The Headmaster returns her to the scene of the crime, bends her over very far and paddles her exposed bare bottom with the large wooden paddle.
Updated: Fri. Nov. 27, 2020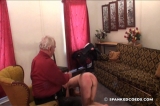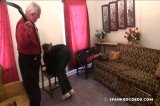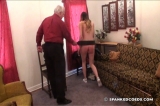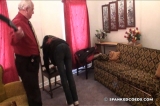 Amber: Scared Straight
When Amber finally returns to the Institute after having been missing for several weeks, the Headmaster wastes no time in counseling her with hard strap and paddle punishments.
Updated: Wed. Nov. 25, 2020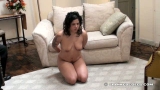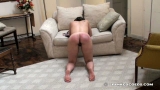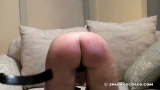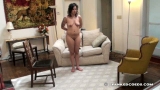 Jenna Spanked for Bad Grades
Jenna had to tell her Headmaster that she received a "B" on a test in Biology. She is only allowed to get "A's" and is spanked for anything less. She is made to strip naked and bend over. She is made to hold her position for 5 minutes as her Headmaster uses the Punishment Strap on her. He administers 127 hard strokes as she cries and screams.
Updated: Mon. Nov. 23, 2020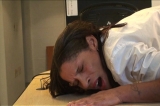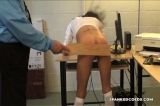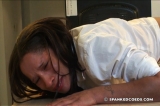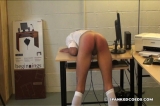 Daija: Bent over the Desk and Paddled Hard
Daija is made to remove her skirt and panties. She is then bent over the Headmaster's desk, her back arched. The Headmaster paddles her with a heavy wooden paddle until she is sobbing and begging for him to stop.
Updated: Fri. Nov. 20, 2020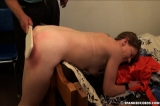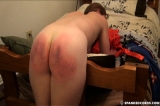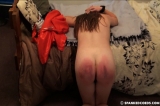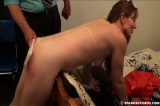 Angelina: Messy Bedroom Paddling
The Headmaster discovers Angelina's bedroom to be an unacceptable mess. He calls her in, orders her to strip, then bends her over the foot of the bed and paddles her.
Updated: Wed. Nov. 18, 2020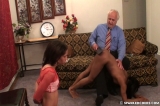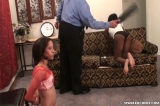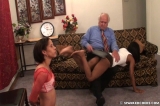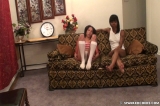 Brooke: Paddled for Smoking
The Headmaster finds cigarettes in the bathroom, he instantly knows that Brooke is still smoking despite his best efforts to curb her unhealthy habit. An angry Headmaster gives a quivering naked Brooke a hard punishment with a wooden paddle.
Updated: Mon. Nov. 16, 2020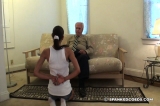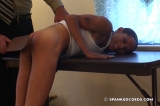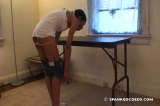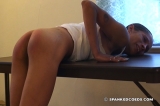 Daija: Paddled for Failing to Help Prepare Dinner
The Headmaster had instructed Daija to assist in the preparation of dinner. Daija decided it would be more fun to frolic with the other girls instead. She is rewarded with being paddled to tears by the Headmaster.
Updated: Fri. Nov. 13, 2020
© Alpine Entertainment Group Inc. 2009